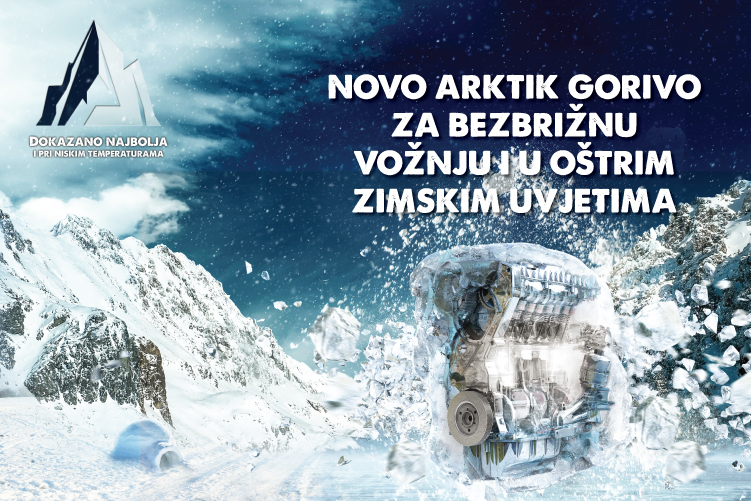 INA manages the biggest retail network in Croatia within which we offer a wide range of services. We want to offer our customers high quality fuels, including in winter months when temperature drops below zero and when it is sometimes difficult to get the engine running.
That is why our experts developed INA Eurodiesel Arktik fuel, especially for driving in winter conditions, the first of that kind in Croatia. The fuel is developed using high-quality ingredients which guarantee excellent low-temperature characteristics, and through combination of cold filter plugging point of max -30 °C and CloudPoint of max -10 °C ensures steady engine start and uninterrupted running in harsh winter conditions.
The new Arktik fuel is available during winter months at 49 Ina retail sites across Croatia.