UNP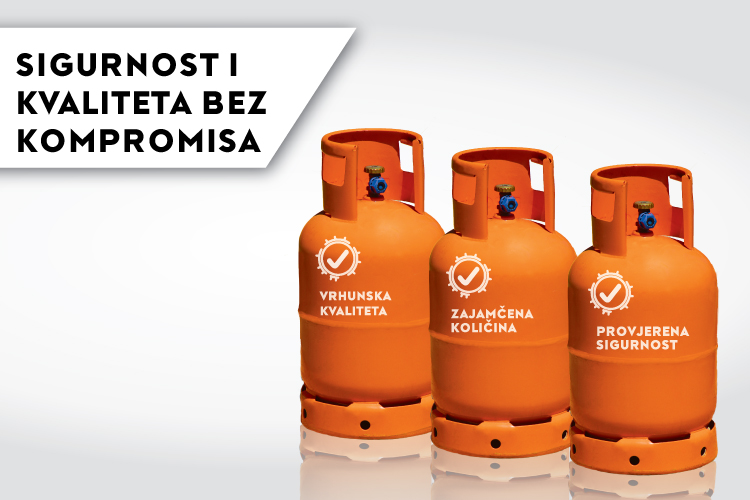 LPG (gas cylinders, small containers)
LPG has excellent environmental characteristics as an energy source. Through direct combustion without smoke, ash, soot, odours and sulphur compounds, it is environmentally friendlier than other fossil fuels (except natural gas). Its use reduces emission of harmful gas, primarily CO2 and NOx, which mitigates climate change. Therefore the substitution of "polluting energy sources" with LPG, especially for industrial customers, is becoming more than just a trend but also a necessity.
INA sells and distributes LPG to customers all over Croatia at retail prices valid on delivery day and without charging for transportation costs.
Payments are made at delivery, by cash or American and Diners credit cards which enable payment in up to six monthly installments.
Autogas
LPG can be used in cars fitted with an appropriate auto gas kit. Auto gas is among the least polluting fuels, as its combustion does not produce smoke, soot or unpleasant odours. In addition to the benefits regarding the environment and human health, auto gas used as car fuel also offers other benefits: easily evaporates, ease of use in homogenous compounds etc.
A list of INA fuel station offering auto gas is provided on our fuel station browser.
Auto gas can also be purchased at LPG retail sales sites. Find at fuel station browser at the end of the list of fuel stations.