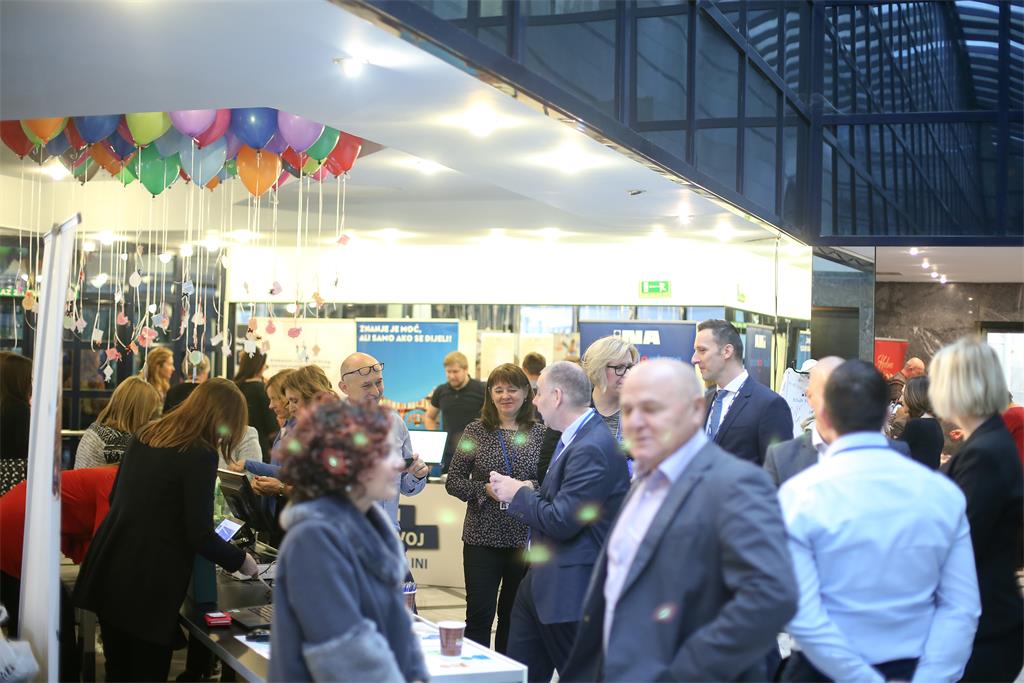 The #svismoOK conference whose goal was promotion of culture of diversity and inclusion at the workplace, along with numerous activities directed at employees took place at Ina headquarters today. In 2017, Ina had the first open day for its employees, and this year the #svismoOK day turned into a conference featuring distinguished lecturers from the field of diversity and inclusion, numerous workshops for employees, a Culture fair, and many guests.
The central part of the programme was a panel discussion, during which representatives of the business sector and companies in Croatia shared their experiences and views on diversity and inclusion management. The panel discussion's participants were: Gordana Deranja (President of the Croatian Employers' Association), Boris Trupčević (CEO of Styria Media Group in Croatia), Anita Letica (Philip Morris' President of the Board), Sándor Fasimon (President of INA Management Board), Medeja Lončar (Siemens Croatia CEO), Viktor Pavlinić (TELE2's President of the Board), and Diana Kobas Dešković, founder and creator of the MAMFORCE© standard, who was also the moderator.
Attendees of interesting lectures and panel discussions also heard from Vladimira Senčar Perkov (Director of Human Resources at Ina), Diana Kobas Dešković (founder and creator of MAMFORCE© and winner of the Award for the Microbusinesswoman of the year), Melanie Seier Larsen (partner and Executive CEO of Boston Consulting Group), Boris Vukuć (partner and co-founder of Adizes SEE – ASEE and Senior Associate Adizes Institute), prof. Željka Kamenov (a professor at the Department of Psychology at the Faculty of Humanities and Social Sciences in Zagreb), and Vicko Bilandžić (Croatian theatre, television, and film actor) opened the conference with an interesting and thought-provoking stand-up routine.
The conference was attended by 300 guests and employees, who had a chance to take a look around the Culture fair, and find out how Ina encourages and displays diversity through different values. Numerous special workshops were organized for employees, to give them a chance to get to know themselves and their colleagues better.
PHOTO:Luka Stanzl/PIXSELL