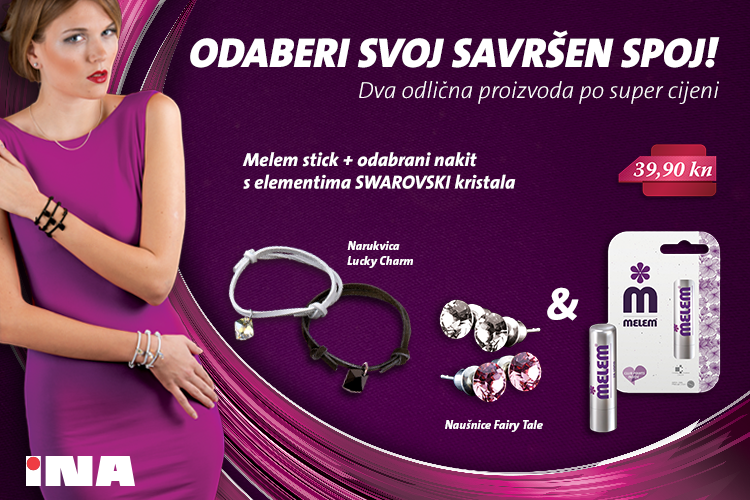 On the occasion of the Woman's Day, INA has prepared a perfect combination for all ladies.
Choose a jewellery combination with Swarovski crystal elements and Melem stick at a price of HRK 39!
The offer refers to a single Lucky Charm bracelet – white or black, or a single pair of Fairy Tale earrings – white or pink, according to your preference.
The stocks are limited and the offer is valid until the stocks last, so hurry up to get your perfect match on our selected service stations!