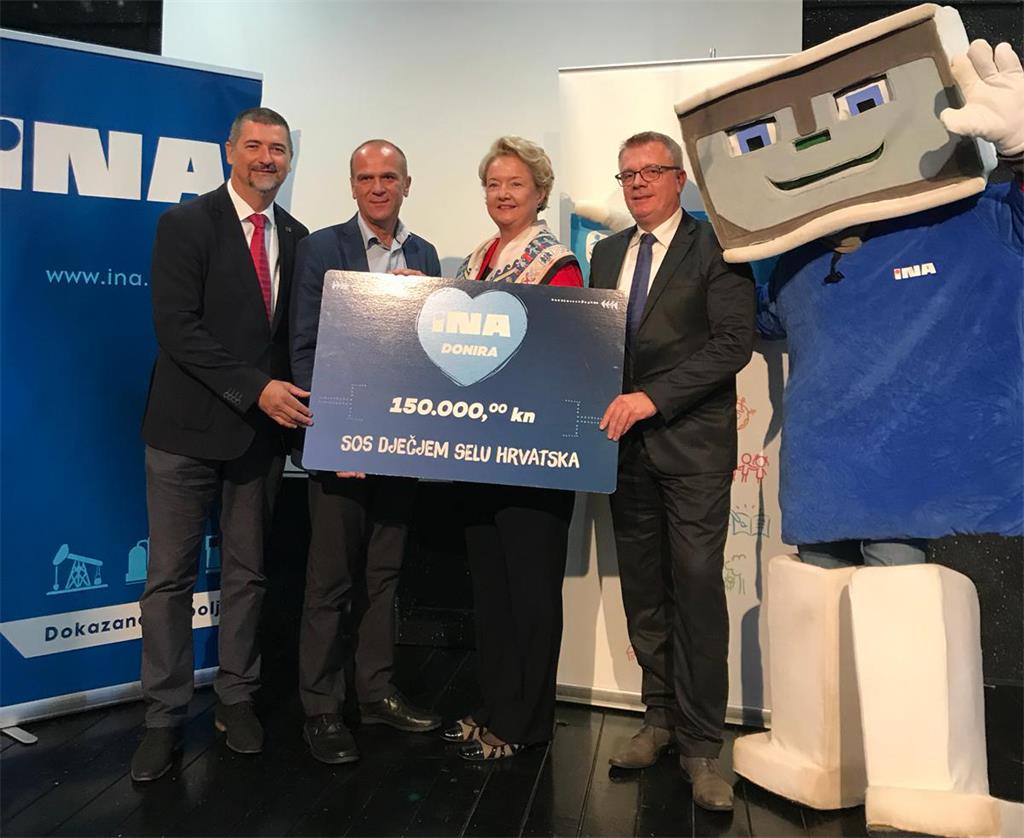 On the occasion of the 25th birthday of SOS Children's Village Lekenik, INA has donated HRK 150,000 SOS to Children's Village Croatia, to be used for investment maintenance of the SOS houses.
The donation to the National Director Mrs. Višnja Tuškan-Krupić was delivered by the Director of Sisak Refinery Mr. Damir Butković, who stated: "Partnership with SOS Children's Village is of great importance to us because in this way we provide support to children and young people without adequate parental care, and we are trying, as much as possible, to brighten their everyday life".
"The value of our partnership with INA grows year after year. We are happy that we have such friends who follow us and support us in creating a family for children without proper parental care. We would like to thank them for this year's donation, which will bring the living comfort to a higher level in our SOS houses", said National Director of SOS Children's Village Croatia Mrs. Višnja Tuškan-Krupić.
The cooperation between INA and SOS Children's Village Croatia started in 2010 through various projects and initiatives, annual donations and INA Volunteer Club actions.