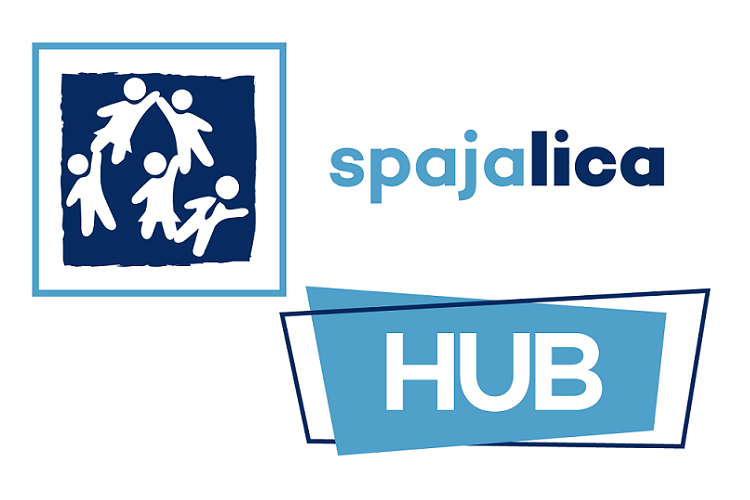 After a successful two-year cooperation with the associations of spajaLICA, we are taking an additional step in broadening its CRS efforts. Marking the second year of this project, we are launching the knowledge sharing platform spajaLICA HUB, within which, along with our partners, we will organize free lectures and workshops for non-governmental institutions and educational institutions.
During the spajaLICA HUB Week at INA´s home of association at Medulićeva 34 in Zagreb, several lectures will be held:
| Theme | Date and time | Lecturer |
| --- | --- | --- |
| Accounting for non-profit organizations | Tuesday, November 28, from 5 pm to 7 pm | Ljiljana Vuletić, president of the "Love in Action˝ association – Association of parents of children affected by malignant diseases |
| The basics and principles of fundraising | Wednesday November 29, from 5 pm to 7 pm | Mladenka Majerić, executive director of the RED NOSE clown doctors association |
| EU funds for non-governmental organizations | Thursday, November 30, from 5 pm to 7 pm | The lecture was organized in cooperation with Ina's business partner Razbor, which is a member of the Sense Group |
Also on Wednesday, at 11 am, a panel discussion will be held at INA's house of association: "Sharing knowledge˝ – a new model of Corporate social responsibility ", attended by Dr. sc. Mirjana Matešić, director of the Croatian business council for sustainable development, Vesna Lendić Kasalo, vice director of the Croatian Government Office for the Associations, Jela Prgić Znika, executive director of the Volunteer Center Zagreb, Mladenka Majerić, executive director of the association "RED NOSES, clown doctors" and representatives of STYRIA: SCOOL Academy and INA. The panel discussion will aim to answer questions such as: What defines corporate social responsibility today? Is knowledge sharing a (new) way of doing CSR business? What kind of knowledge is lacking in non-governmental organizations for maintaining self-sustainability? What are the most common forms of professional training in associations? How can the profit-seeking and non-profit sectors help organizations to develop their professional knowledge?
The educational initiatives and the panel are intended for representatives of the association. Participation is free, but due to the limited availability of seats, please announce your attendance by sending an e-mail to spajalica@ina.hr.